Peace,

I don't normally buy Nu Look patterns. They don't go on sale. I don't pay full price for patterns. This pattern had been on my radar for a minute. When I saw it on sale at Joanns I snatched it up. I wanted to scream BINGO! Anywho......

I have wanted a striped outfit as well. I know I'm a big girl and big girls should stay away from big horizontal stripes but screw that. I want what I want.


Pattern: Nu Look 6648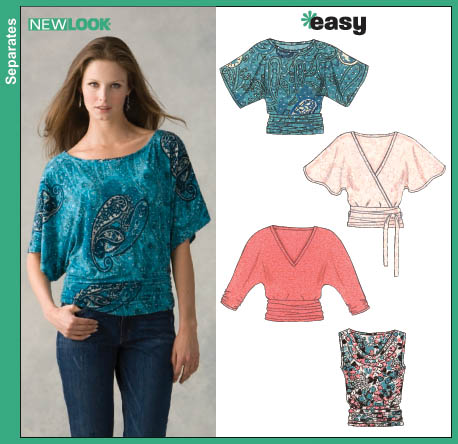 Description:
Women's Knit Tops
Size:
16
Did it look like the pattern envelope when you were done sewing it?
No because I changed it a bit
Fabric:
a 'sweatery' fabric with stretch in both directions
Were the instructions easy to follow?
I didn't use them
What did you particularly like or dislike about the pattern?
I need adult tops and this is one that doesn't look too juvenile but I am able to get the girls in them
Pattern alterations or any design changes you made?
I blended views A and C. I wanted A's neckline but B's sleeves.
Would you sew it again?
Would you recommend it to others? Yes. And Yes. I'm already making plans. And I can see view D as a 'go to' for the summer
I made a skirt too, but the God said don't wear both together it's just too overpowering, and he says I look like I'm in a chain gang. LOL! What does he know?
Peace!!!!