Peace.

This is a difficult time for me. It is not summer, but not winter anymore. It's really cold and then it's really hot. It's crazy. All this week the temps have been in the 80's, but next week the highs will be in the 60's. That means possibly freezing low temps.I keep saying I want a seasonless wardrobe, but that hasn't materialized. I think that is a hard thing to accomplish if your region experiences more than 1 season.

I'm still old school with my clothes. I have summer clothes right now in the trunks and winter clothes in the closet (though sweaters are on the floor). April and October are the swap months but it will be potentially too cold for all summer clothes to be the only thing in the closet. What is a girl to do?

She makes the clothes she needs! Meet New Look 6025!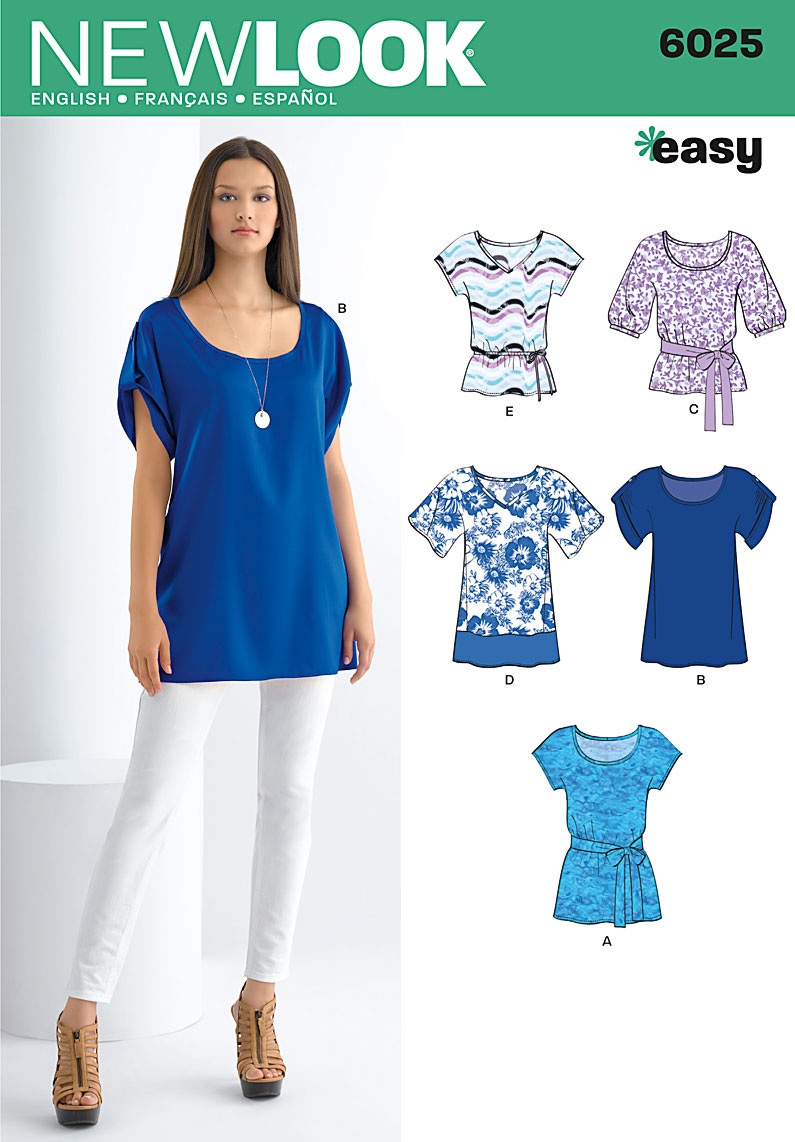 This is supposed to be an easy pattern. And it is… if it fits you right out of the bag. This one did not fit me right out of the bag. It took only 20 minutes to cut and sew up the muslin. In order to make the patter fit me, it required adjustments. Thank goodness I did a muslin! Normally I wouldn't, but I have lost some weight recently… thank you… and wasn't sure what size to cut. That is the only reason I did a muslin. This is a tunic. It is SUPPOSED to be loose fitting.

This pattern, right out of the package, smooshed my boobs 3 inches! How disrespectful! I was salty... and sausage looking. The way this pattern is made (Essentially 2 pieces) I was confused on how to do a FBA since it would involve the sleeve. the internet wasn't truly helpful. I liked how it was sitting on my neck and I didn't want to change that at all. But we don't always get what we want. The neck got bigger but not in an obscene way. It just didn't fall exactly the way I wanted.

Pattern Description:
New Look 6025. Misses top or tunic with sleeve variations and tie belt.

Pattern Sizing:
8-18 I cut an 18…..

Did it look like the photo/drawing on the pattern envelope once you were done sewing with it?
Yes

Were the instructions easy to follow?
I didn't use them

What did you particularly like or dislike about the pattern?
I was expecting more boob room. I like wide neck lines that stay on my shoulder and this fit the bill

Fabric Used:
A woven cotton

Pattern alterations or any design changes you made:
I did a jackleg FBA with a breast dart. It came out decent but I'm not super satisfied. Had I paid a lot for this fabric I would be angry. I would appreciate some direction on how to do a proper FBA on this type of pattern

Would you sew it again? Would you recommend it to others?
I had plans to, but I'm not so sure. I think if I was going to use a knit then everything would be fine.

Conclusion:
I'll wear the shirt… this year



Look at my shoes I snagged for $7! These are not wear to work shoes. I hadn't realized that when I put them on. They are going out shoes. The heels are too high for me to be on my feet half the day. Sigh….. I remember when heel height was NEVER a deterrent for me. I'd wear stilettos to Walmart and church picnics! But those days have passed. I have transformed from stiletto girl to middle aged pump woman. It happens….

Peace