Good Morning Good People!


I am Friday Foster aka Pam Grier. I am doing a guest post on Serenity's blog. She asked me to show off an outfit that I wore in my movie Friday Foster. And here it is…..

The blouse is from an out of print pattern that Serenity made last year. I just love a good "Pussy bow." The skirt is a revision of M6438. She initially made them 10" wider because that's what the envelope said to do. I told her she should be making muslins but she is sincerely hard headed. The jacket and boots she had. I think that was one of the reasons she wanted to recreate my outfit from the 1970's. Either way, I gotta get back to fighting for the people I love, taking care of my little brother and showing off my boobies during intimate scenes.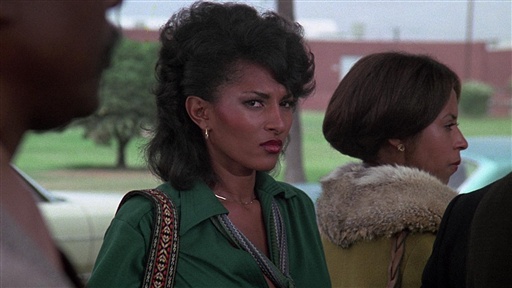 Later!