Peace y'all,

I have been sewing, but I have not been blogging. And it's not the blog… It's my job situation. I have been working at this job for 8.5 years. I have relative privacy in my office so I can do what I want. For some reason I have yet to fathom, my boss decided to hire someone to "help" me. She is older, Caucasian, and doesn't want to be told anything by me because she has done this type of work for 27 years. But she cannot type, file, refuses to learn the software and she consistently lies and bullies the patients. So now I have to watch my back when I do stuff at work. She does all kinds of personal isht at work, but I'm not petty enough to snitch. If folks do their jobs, who cares what else they do? That's my see… I don't like to blog at home because I'm busy sewing or thinking about sewing, or shopping for sewing…. That's where the magic happens!

Basically… I'll be playing catch up for awhile.

I made NL6106 over the summer. Atlanta does not have a large selection of fabric stores. You would think they would since this is a big metro area, they have designers based out of Atl and they have a fashion school here. We have Hancocks, Joanns and Hobby Lobby. Some Walmarts have fabric and notions. Then there are the few… and I mean few… Mom and Pop stores. One of these stores is called Gayle K fabrics. This place has every effing thing you can imagine. I think that is where the students and designers shop. Seriously. B.U.T. They are seriously effing high; and I mean for everything like thread, buttons, zipper, just everything. And they never have sales. They WILL have what you are looking for, but it will cost more to make than to buy. But I was in there one day looking for tangerine linen (because where else will you find tangerine linen?) to make my spring jacket and I saw this fabric. I could not stop thinking about it. I have a firm policy that when you think about something for days and lay in the bed thinking about it…. You must. So I did.

I really love everything about this skirt. I love that I can wear it year round. I also love that it's printed. But I wasn't thinking about the print when I cut the 1st panel. I would have lined it up differently. Valuable lesson learned. I would have preferred the antelopes be the stars rather than the birds. Because of that I had to line the back up to match. I'm okay with it, though. I'm not really mad. I have enough scraps to make a purse.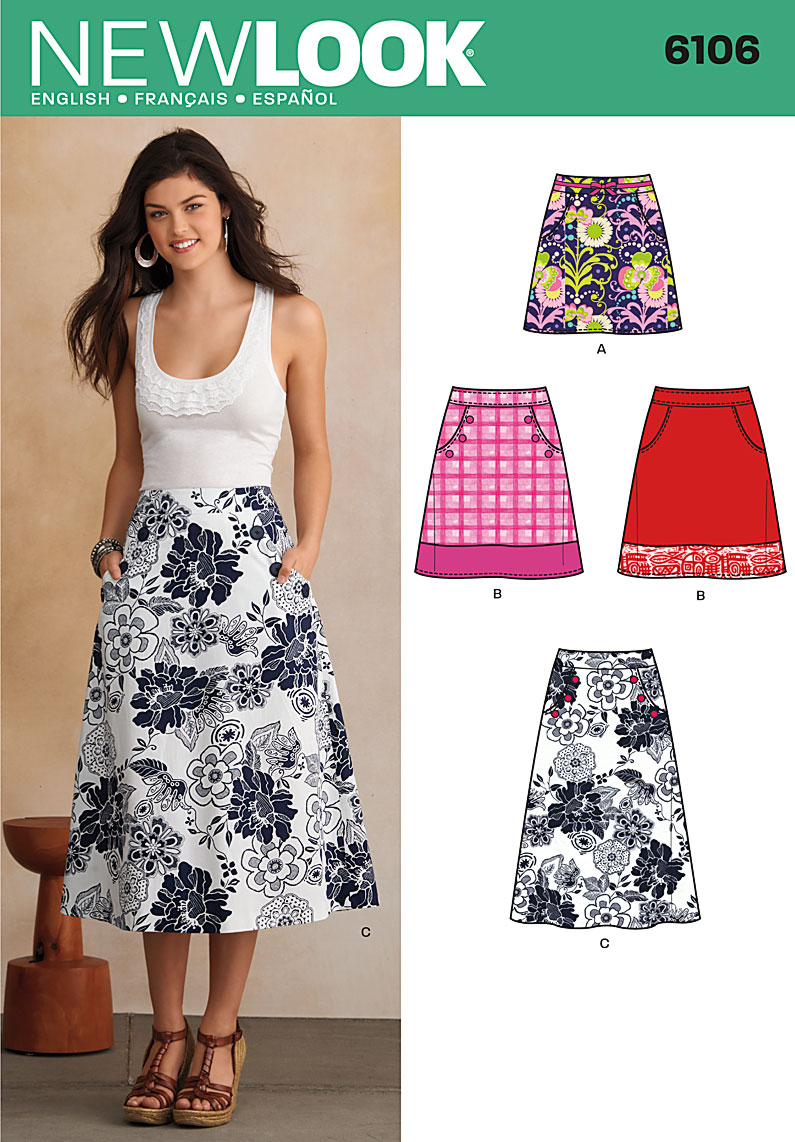 Pattern Sizing: 10-22

Did it look like the photo/drawing on the pattern envelope once you were done sewing with it?
Yes

Where the instructions easy to follow? Very

What did you particularly like or dislike about the pattern? That I didn't have to make 1 adjustment to the pattern. I was able to sew it right out of the package. And it was actually loose. Yay running!

Fabric Used: Printed Denim

Pattern alterations or any design changes you made: Not 1

Would you sew it again? Yes and I have. When I made it the second time, I used the shorter version for my Halloween costume. The shorter version is REALLY short and not modest at all.

Would you recommend it to others? Yes

Conclusion: A TNT A-line pattern that is modest and not frumpy looking.


Peace!